USDs are already scarce (in China)
It seems like USDs are already scarce... at least in China.
China's MOFCOM said that exporters face difficulties in receiving FX and already before the outbreak of the virus, the conversion rate of "received FX" was at 12-months lows. Usually this is a sign that exporters fear CNY weakness. We wouldn't be surprised to see record-lows in the foreign FX conversion rate in February, which leaves a bit of homework to be done for the PBoC in terms of restabilizing the credibility outlook around the CNY.
Chinese exporters keep foreign FX instead of converting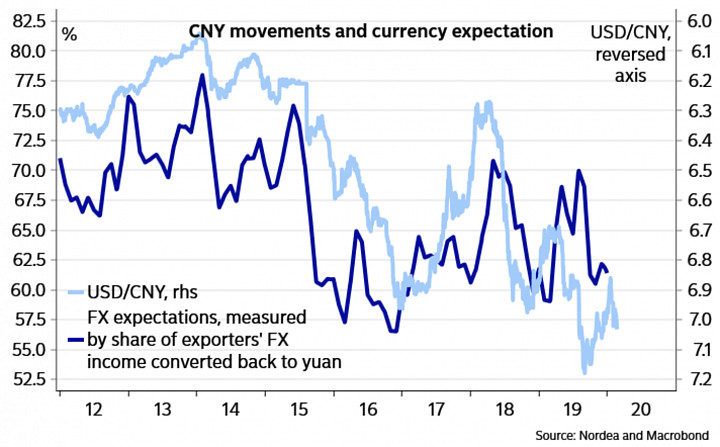 USDs are not ample among Asian central banks either.
Central banks often return to Treasury markets when USD liquidity becomes more ample. If USD weakens as a side-effect of less USD scarcity, it allows foreign CBs to accumulate foreign FX reserves (via printing of local CCY).
That is though far from being the case yet, even despite the substantial Q4-2019 liquidity additions.
The Fed may not have printed enough money yet, but we don't think they will realize until after a semi-failed tapering attempt of their recent balance sheet increase.
More USD liquidity -> weaker USD spot -> Building foreign FX reserves -> Foreign purchases of Treasuries