If no cars are being sold in China, Germany will take another hit over Q2
If currently no cars are on the street in China, then it is probably also a fair assumption that no cars have been bought in February. If we assume a 50% drop in Chinese car sales in February, then we are able to construct charts that look pretty bleak for German Manufacturing PMIs. The timing couldn't be worse for German manufacturers. BUT in a sense, the virus gives markets (in particular equities) the perfect excuse to look through soft macro data (again).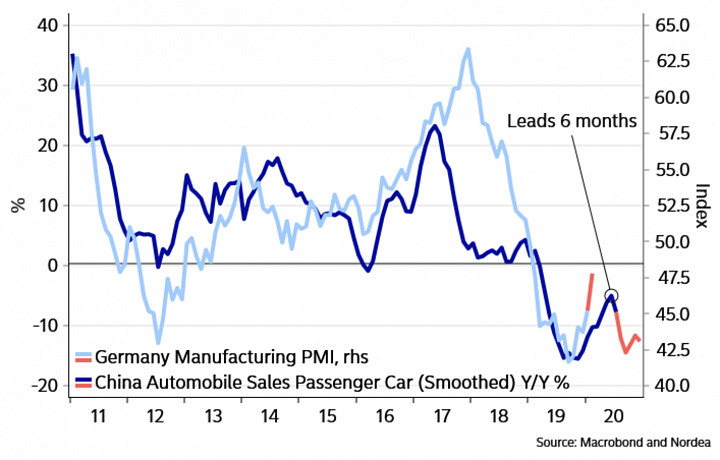 Traffic data, no matter whether on the roads, at sea or in the air, are down massively in February. Vessels underway worldwide, Baltic Dry and similar measures are at new cyclical lows, usually a signal that the Chinese PMI is about to fall of a cliff.
Will we re-visit the 47-48 range in Chinese PMIs in Q2? On usual lead/lag patterns (5 months lead in Vessels/Baltic Dry) this would imply weaker Chinese data longer than anticipated by the current consensus. It leaves a dovish taste in our mouth. LPR rates were cut in China again this week. How many G10 central banks will follow suit?
Vessels underway hint at a weak Q2 as well in China